ASUS GeForce RTX 3080 Ti ROG Strix LC OC 12GB GDDR6X graphics card
Choose top performance and the best cooling performance. ASUS GeForce RTX 3080 Ti ROG Strix LC OC is a unique design based on the NVIDIA Ampere architecture, 12 GB of GDDR6X memory and the highest quality components. You can enjoy exceptional gaming performance and technologies such as Ray Tracing. A hybrid cooling system, which uses a liquid cooling radiator, will ensure stable operation. However, the stylish ARGB backlight will allow you to fully personalize the appearance of your graphics card.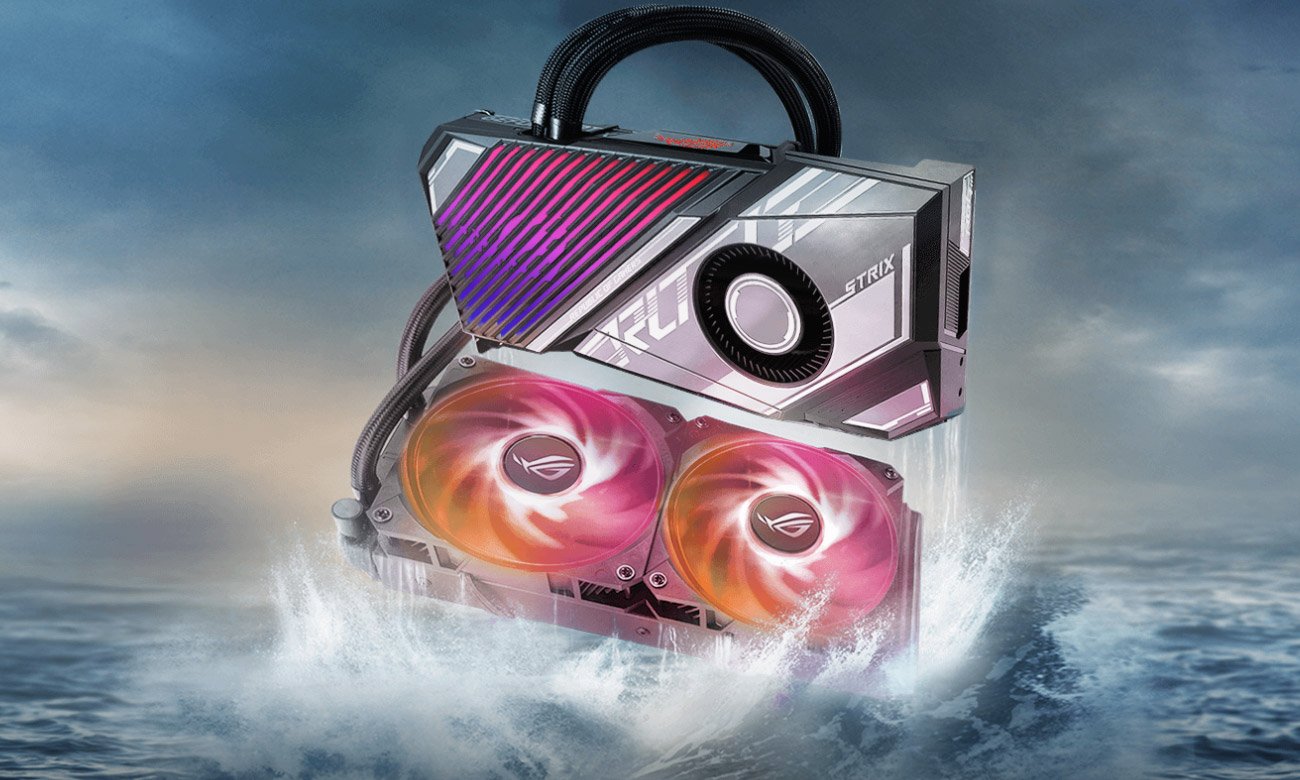 Performance with NVIDIA Ampere architecture
The ASUS GeForce RTX 3080 Ti ROG Strix LC OC graphics card is based on the innovative, technology-rich NVIDIA Ampere architecture. This is the second generation of NVIDIA RTX chipsets that guarantee enormous increases in computing power. The architecture provides up to twice the throughput with the second generation RT cores and the third generation Tensor cores.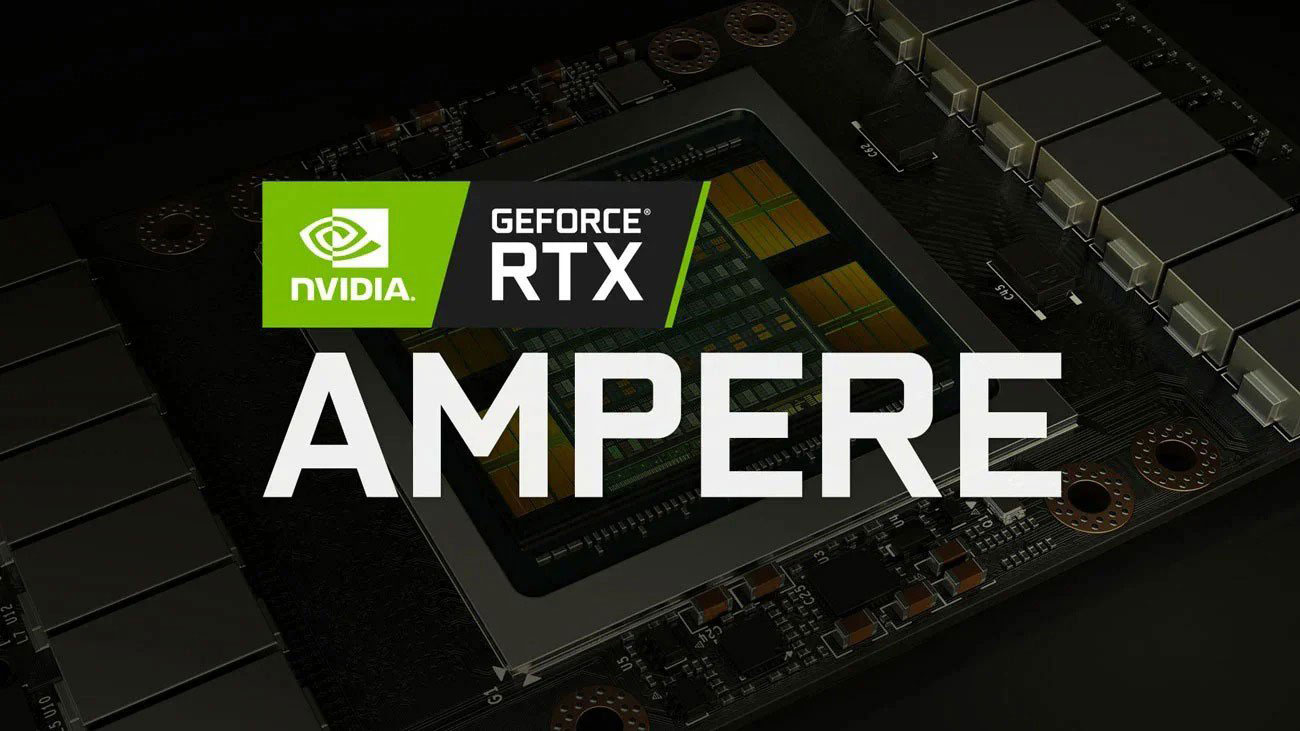 Unique water cooling
To match the top performance of NVIDIA Ampere architecture, ASUS GeForce RTX 3080 Ti ROG Strix LC OC features powerful water cooling. The contact plate is adjacent to the GPU and VRAM and efficiently dissipates thermal energy. The fluid is cooled in a 240 mm radiator with illuminated ARGB fans, which, in addition to exceptional visual effects, generate high static pressure,
To further increase heat dissipation, an additional efficient turbine is placed on the card. This generates a strong air stream and disperses the heat accumulated in the low-profile heat sink placed on the PCB of the card.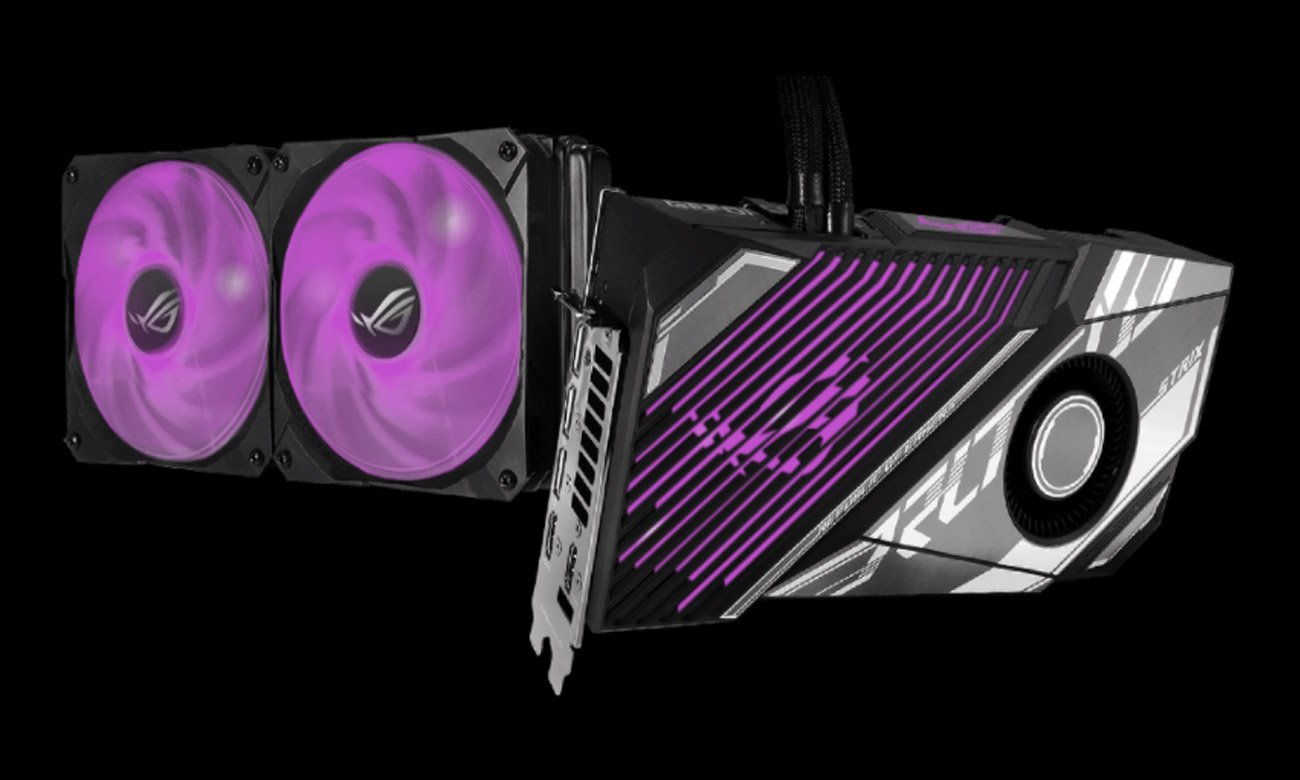 Ray Tracing and DLSS graphics technologies
Developed by NVIDIA, Ray Tracing simulates the physical behavior of light, enabling real-time rendering of cinematic-quality graphics for even the most graphically demanding games.
NVIDIA DLSS is a breakthrough AI-based rendering technique. It uses dedicated Tensor cores and the power of the neural network for deep learning to increase the frame rate while maintaining beautiful, sharp images in games.
Deep Learning Super Sampling also provides additional performance by allowing you to maximize Ray Tracing settings and increase output resolutions.
Frames Win Games: victory measured in milliseconds
NVIDIA Reflex gives you the absolute edge in your game with GeForce RTX 30 Series GPUs and NVIDIA G-SYNC monitors. Dynamically reduces system latency by combining GPU and gaming optimizations and providing a response time advantage.
Find your target faster, react faster and increase targeting accuracy with a revolutionary suite of techniques to measure and optimize system latency in tournament games. Gain the edge you need when gaming at 144 FPS or more with the fastest NVIDIA GeForce graphics cards.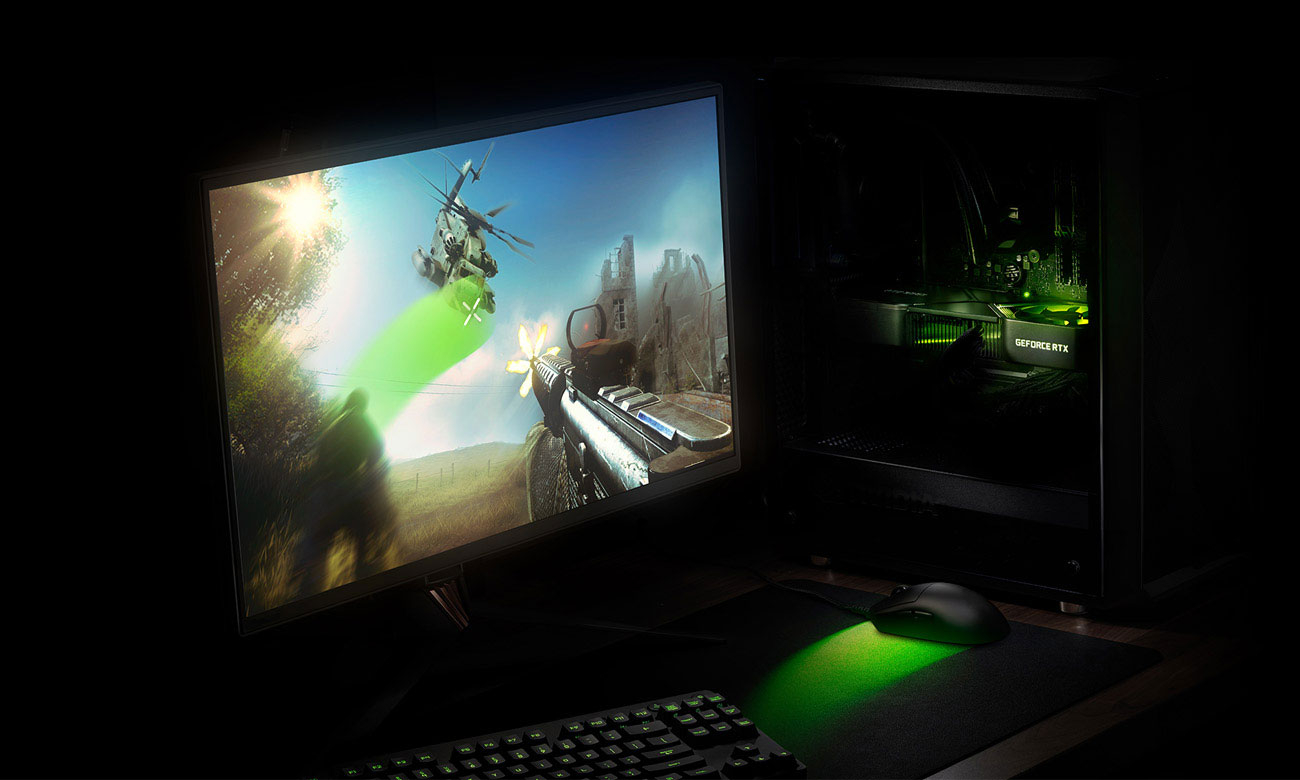 More opportunities for NVIDIA Broadcast streamers
The NVIDIA Broadcast app transforms your gaming space into a home studio. Take your broadcasts, voice calls and video recordings to the next level with AI enhanced audio and video. Experience instant creative control at your fingertips.
Personalize your webcam image using AI-based effects and adding personalized backgrounds. Dynamically follow your movements in real time with automatic image adjustment. Eliminate unwanted background noise at the touch of a button with AI-based noise canceling.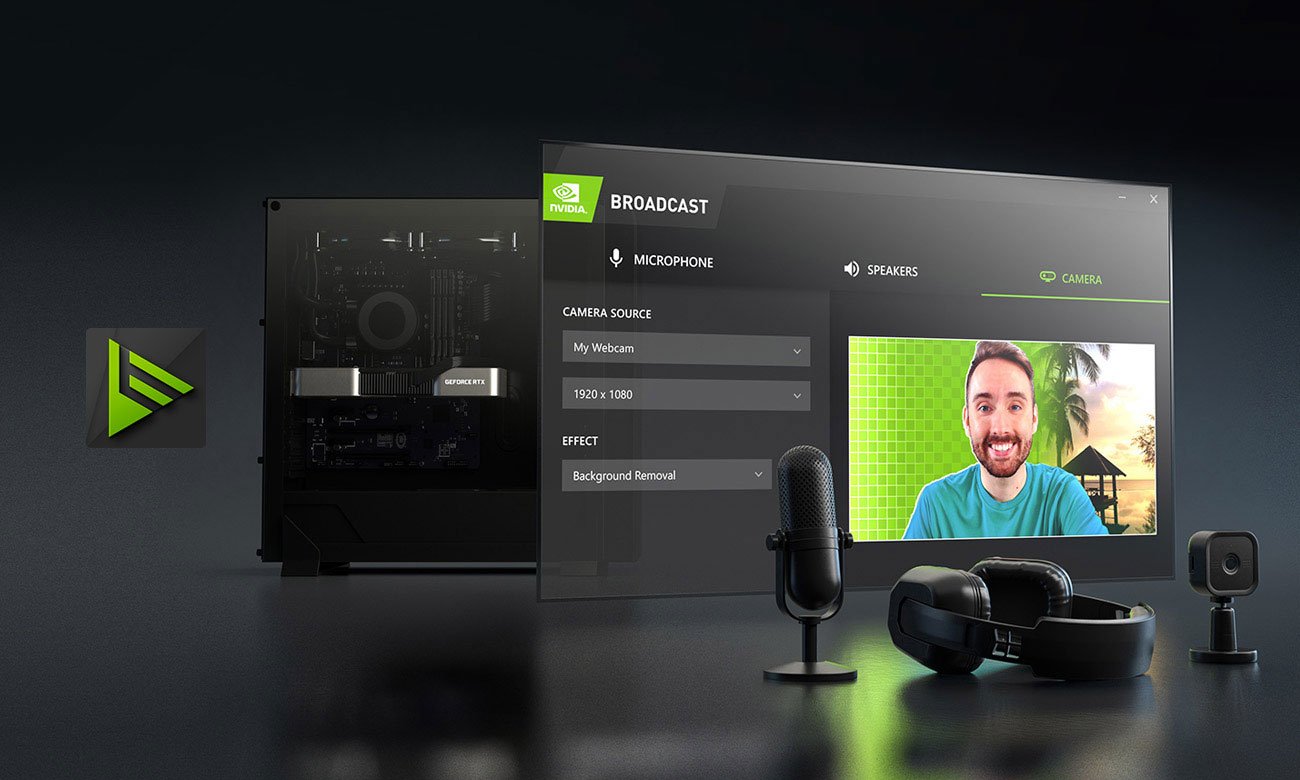 Create with the speed of your imagination with NVIDIA Studio
By supporting ambitious artists and professionals, the NVIDIA Studio platform supercharges the creative process. Industry-leading NVIDIA GPUs, combined with unique driver technology, inspire the performance and potential of creative applications.
NVIDIA Studio drivers are behind every NVIDIA GPU and developer. Teams of testers and engineers, together with creative application developers, continually optimize NVIDIA hardware performance with your favorite creative applications. Edit, manipulate, design, animate, visualize and transmit at the speed of your imagination.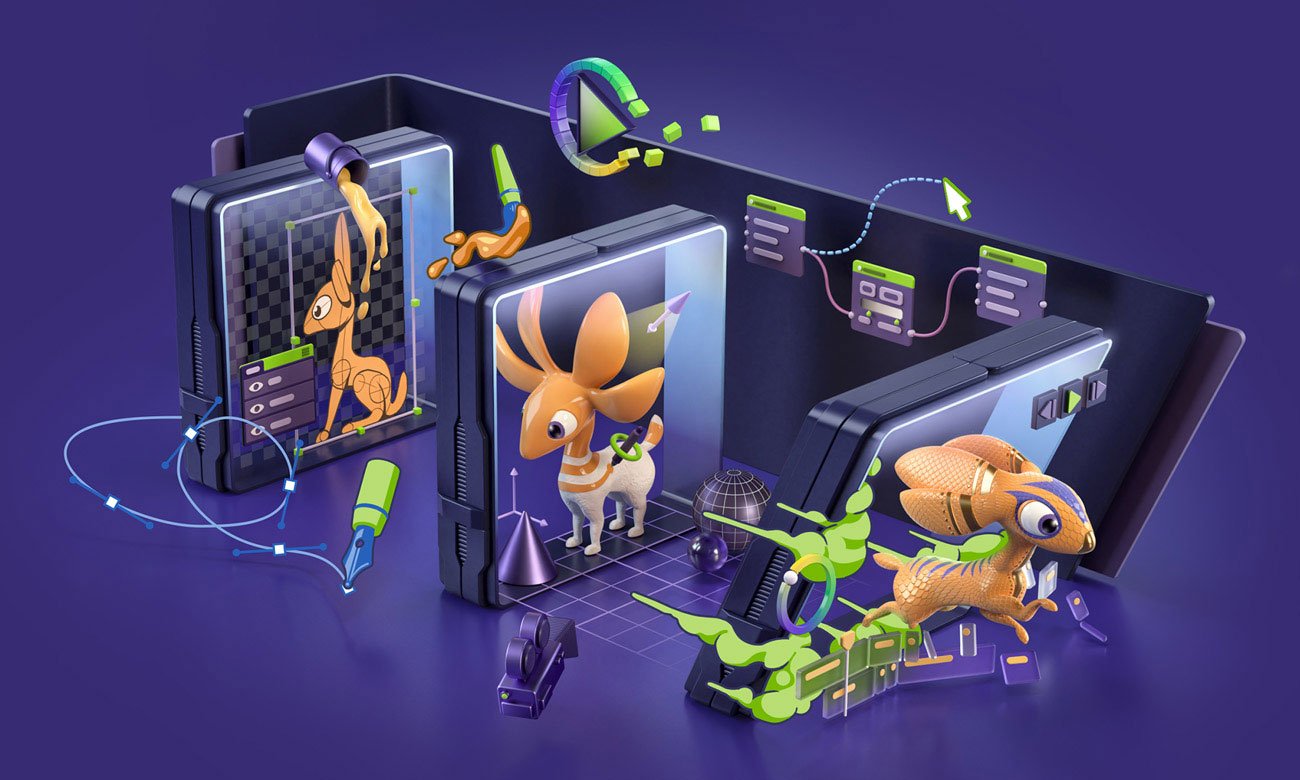 LHR protection – Lite Hash Rate
This graphics card has a GPU chip with an implemented limitation of mining cryptocurrencies such as Ethereum, known as LHR (Lite Hash Rate). It is an algorithm that detects the load related to cryptocurrency mining on an ongoing basis and blocks it regardless of the installed driver. Importantly, the drop in performance during cryptocurrency mining does not affect the card's performance in games or professional programs.
Specification
Graphic layout: GeForce RTX 3080 Ti
Type of connector: PCIe 4.0 x16
Effective memory clock: 19,000 MHz
Types of outputs: HDMI – 2 pcs and DisplayPort – 3 pcs.
Supported libraries: DirectX 12 and OpenGL 4.6
Power connector: 8 pin – 3 pcs.
Recommended PSU power: 850 Watts
Accessories included: User manual
Guarantee: 36 months (manufacturer's warranty)